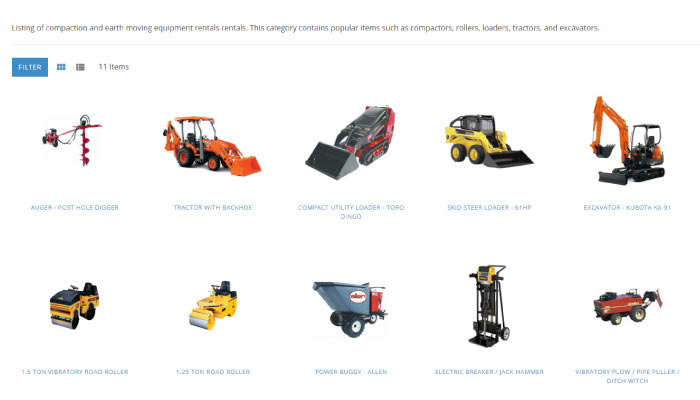 We have recently spent some time updating the equipment and tool section of the website to better reflect our product selection and provide easier access to information and pricing. 
Updates include:
Makes and models of many items
Pricing listed for daily rental rates.  
Dropdown menus for items with multiple versions
Updated and matching graphics
As of 10-11 we have finished more than half of our intended updates and will continue to add new information and features.